When people think about meditation, the music of pop maestro Prince may not be the first thing that comes to mind. Whale song? Sure, that seems pretty meditation-y. Pan pipes and softly twinkling chimes, that can work too. But the get-up-and-dance, falsetto-laden, downright sexy melodies that defined one of music's most iconic stars don't quite gel with our ideas of what meditation is about. However! Our latest Shavasana Disco, which cameto Los Angeles for the very first time just last week, changed all that.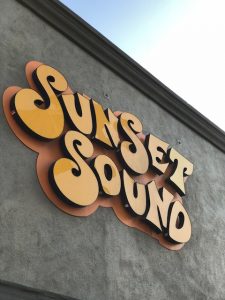 We launched Shavasana Disco as a way to combine our two great loves – music and meditation – and when we came to the realisation that people in today's extremely busy world rarely get the chance to truly listen to music, even if they are great fans. Music is often the soundtrack to our lives, rather than the focus of any particular moment; even when we sit down to listen to our favourite tracks, our minds are often so busy with worries, to-do lists and self-talk that it's difficult to let ourselves relax.
Listening to music after meditation, we noticed that it became an amazingly sublime experience, and decided we needed to share it. We organised Sunday get-togethers in our apartment for the people we'd taught, leading a group meditation before appreciating the musical journey that was a full album experience. But once Liam Hart, a former colleague, hit upon the idea of listening to these seminal albums in the extraordinary spaces where they were recorded, Shavasana Disco as we know it today was born.
In London, these sessions involved the much-beloved work of musicians from The Beatles to Massive Attack, and have given people (from experienced meditators to complete newbies) the opportunity to listen in a profoundly calm and focused way – which in some cases has proved transformative. Jumping across the pond gave us the opportunity to bring this concept to the USA, and dedicate a session to Prince's peerless Purple Rain at Sunset Sound Studio. Which, to be frank, was awesome.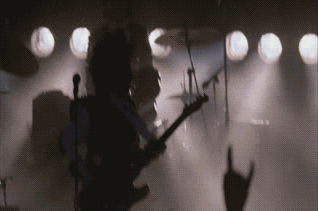 And how many of us would say we aren't a fan of Prince? Near-universally popular, Prince pulled off the rare feat of being a consummate pop star – and one utterly intent on entertaining during his mind-bogglingly energetic live shows – while also being vastly respected for his originality, musicianship and song-writing prowess. His flamboyant stage presence, talent for creating iconic tunes and astonishing vocal range sets him apart from his peers, and places him firmly in the pantheon of Music Gods – sharing a space with The Beatles, Bob Marley and David Bowie in stratospheric stardom.
Our collective reverence for Prince isn't only borne from his musical ability and extraordinary performances, but also his career-long support of traditionally underrepresented female musicians, including percussionist Sheila E and keyboardist Gayle Chapman. Putting women onstage and showcasing their musicianship elevated them from the traditional role of "muse" to artists in their own right. This is an especially important move considering that women are rarely afforded the same respect as their male counterparts in the music industry, and are usually perceived as "singers" rather than instrumentalists or writers.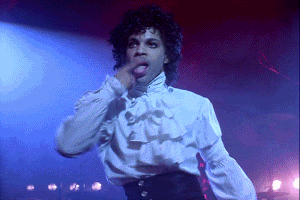 Prince recorded 39 studio albums over his lifetime, as well as touring extensively, compiling near-legendary vaults of unreleased material and writing for other artists under various pseudonyms. In this career of quite astonishing productivity, Purple Rain is widely regarded as his magnum opus. Every song is a classic, and the eponymous Purple Rain is probably one of the most famous songs of all time – with When Doves Cry hot on its heels.
It was extremely special to meditate in the place where such a world-changing piece of art was created, and to experience the full album with the most clarity and perception possible. But while we could ramble on, we think that Instagram user volube.me explained the experience of Sunset Sound's Shavasana Disco absolutely beautifully:
"Last night I was blessed to go to the iconic Sunset Sound Studio where Prince recorded some of the Purple Rain album. We got to be in the studio and meditate, and when our minds had opened, we listened to the whole album from cover to cover. Lying on the floor. In the actual studio.

I have difficulty finding words for how special that was to me.

Not only did it take me back more than 30 years to when I would do the same to fall asleep at night. I would move my mattress close to my stereo, put on headphones and turn off the lights and then be in the music – only interrupted by having to get up after Darling Nikki to turn the record over. I didn't know back then that "being in the music" was meditating. Letting go of all thoughts and my physical body to be free floating in the sound picture. I know every note, every beat, every sound of that album, and it was amazing to experience it again.

That is what Prince was to me; diversity, inclusion, limitless creativity and courage and love and wit and gratitude and an unparalleled drive to follow your bliss. That permeated everything he did and that spirit was palatable in the studio. I sometimes forget which way to go, but I was reminded last night." – volube.me, via Instagram.
Shavasana Disco is one of our proudest creations. Perfect for those who a rather curious about meditation, but put off by the idea that it's all pastel-shaded zen with no room for any of the usual pleasures in life, it's a wonderful way to enjoy this practice . While no one will wake up with a hangover after a Shavasana Disco, it's a fun yet relaxing experience which leaves attendees feeling invigorated rather than drained.
With more events coming to London and the USA soon, check our Shavasana Disco page for updates – we'd love to see you attend!